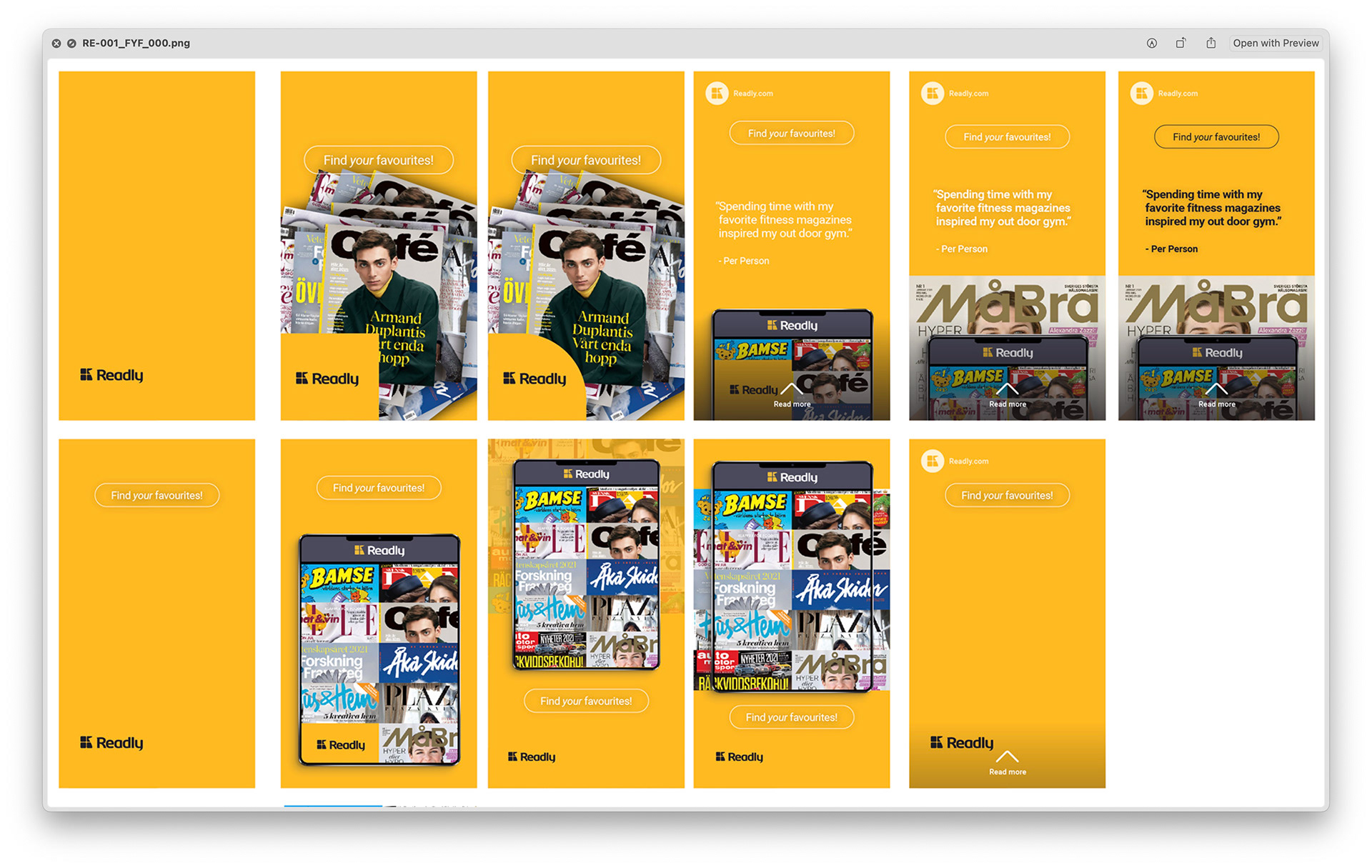 Emakina asked me to help out with their client Readly, 
specifically with their Q2-campaign.

They wanted something a little more, let's call it
up to date kinda look. So that's more or less what
I tried to give them.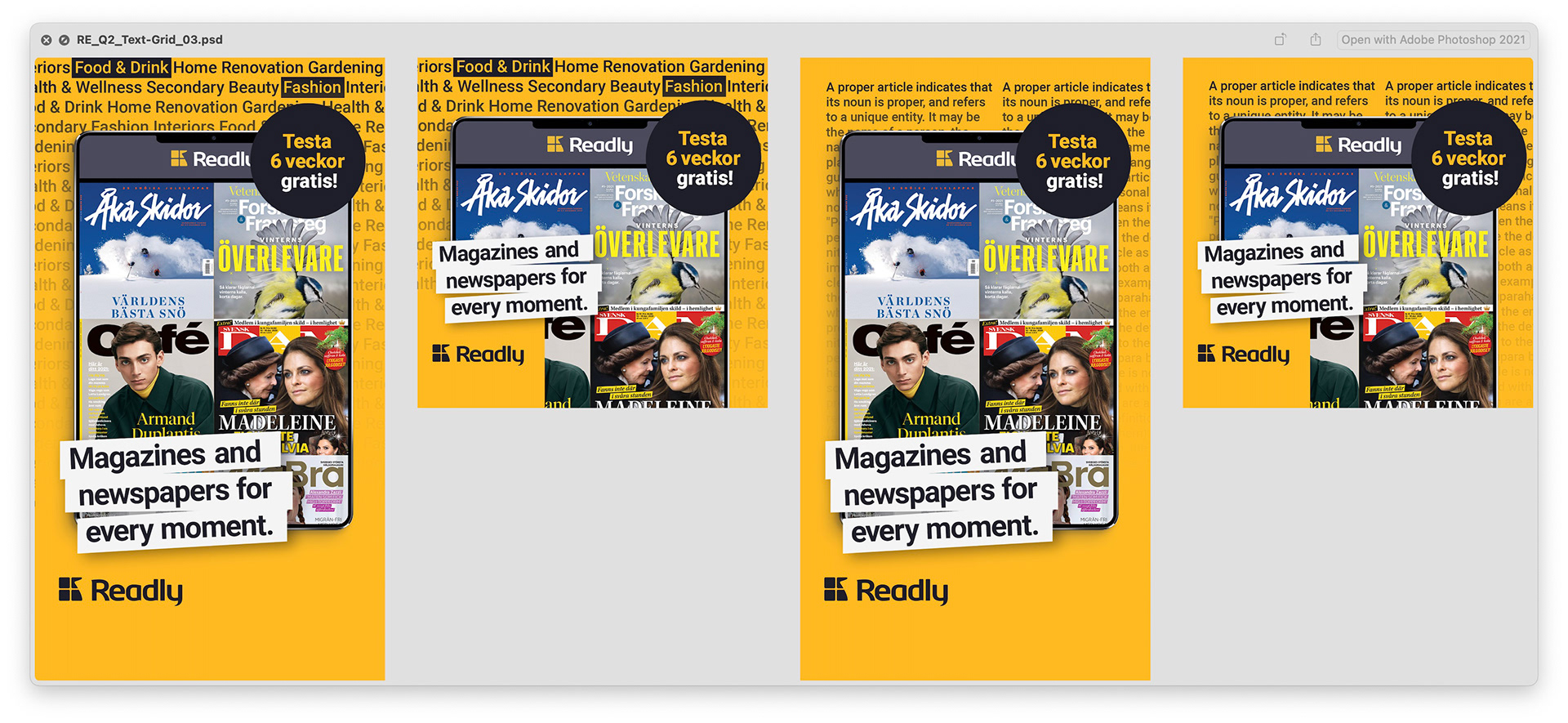 Both stills and videos was made, I think they are running right now on SoMe 

(Instagram April 2021)
The examples below: to the left their old version just a little more structured according to the grid. To the right is some test we talked about.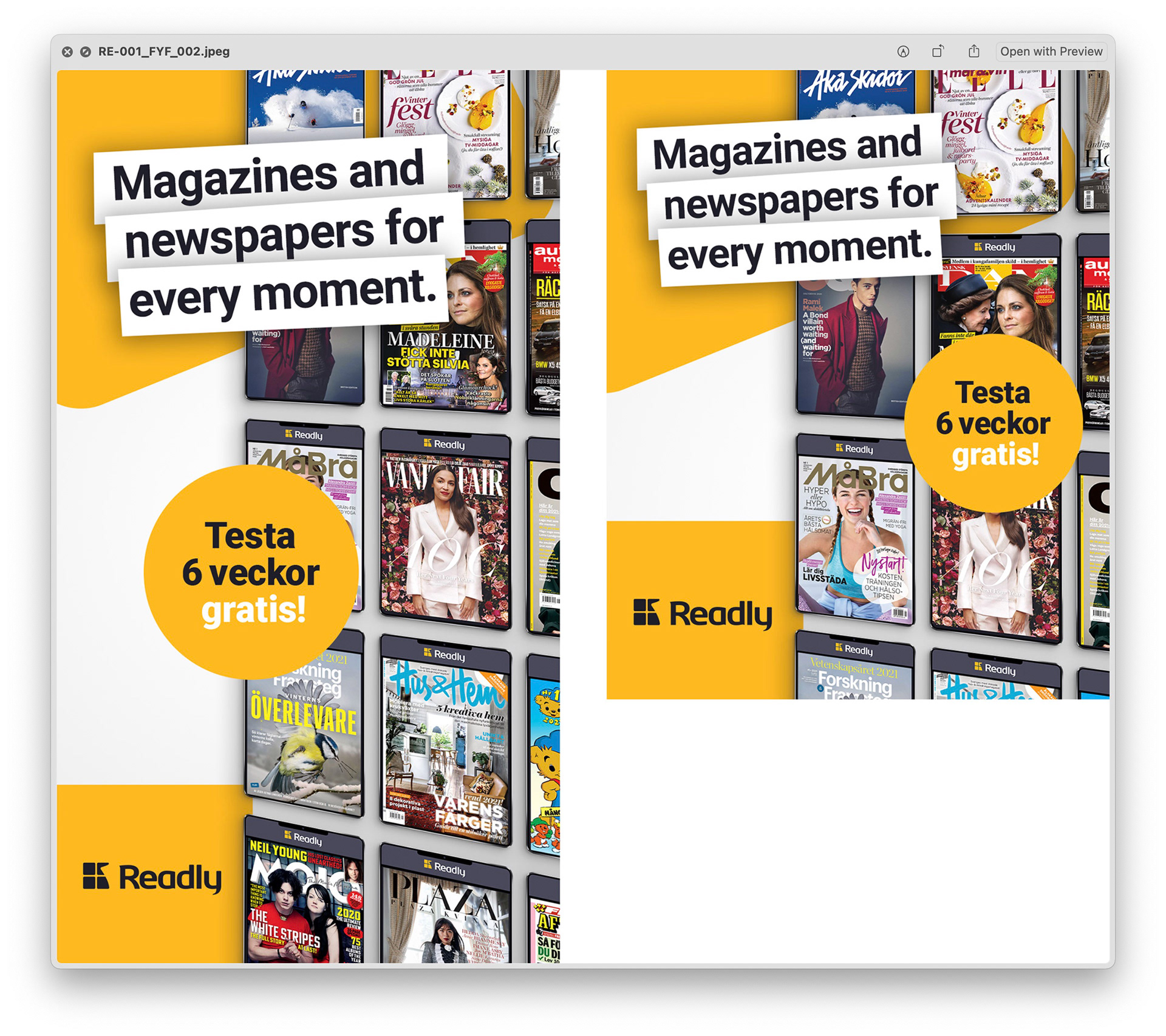 They had some concerns about leaving the Q1 ideas behind, so to make everyone happy we polished the earlier Q1 15s hero-video as well.